Our Goals, Ministries and Call
World Transformation
Romine Ministries is dedicated to:
Answer the High Call of God to declare the amazing "good news" of Jesus Christ to gatherings large and small in all nations and help them find faith in Him.
Make disciples among their leaders confirming their faith and knowledge of God.
We assist in the development of significant institutions which support the cause of Christ and His redemption in each nation.
Cooperate with dominant Christian leaders in each region, providing programs and world class missionaries to advance their vision.
Our goal is to help all people reach their potential in doing the will of God in their lives.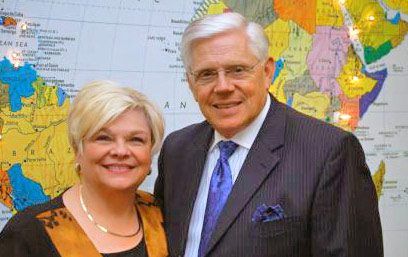 We Need You!!!
Pray for us!
Come with us on a team!
And Give to Romine Ministries!
Thanks for Being our Partner,
Dr. Greg Romine